Transfer Your Domain
Transfer domain in easy steps.
Enter the domains want to transfer
One domain per line. Don't enter www. in front of the domain
Transfer your domains and save on renewals. A year is added to the domain during transfer for most domains.
Supported Domains

com

net

org

info

biz

co.uk

in

us

me

mobi

pro

co.in

us

me

mobi

pro

co.in
Transfer a Domain to IT Monteur
Just $12.29* for .com, .net, .org, .biz, .info, and .in domains. Transfer your domain to IT Monteur & enjoy hassle-free service that thousands of customers rely on.
6 Reasons for Transferring your Domain to IT Monteur
Domains must be valid and already registered with another registrar.
Transfers will succeed only if the Admin Contact information is up-to-date.
Transfers will take between 5 and 7 days under normal circumstances.
Domains must be registered for at least 60 days and in unlocked status.
You must obtain an authorization code to transfer to Domain.com.
Domain Features:

Free Email Account
Get 2Email IDs( @your-domain.com )by registering or transfer domains to IT Monteur. Each Email IDs have 100mb Space.

Privacy Protection
Privacy Protection Protect the information that you display in the WHOIS details of your Domain Name with Privacy Protection, absolutely FREE of cost!

DNS Management
DNS Service Any product you buy from us, comes with complete control to manage the DNS records for the associated domain, absolutely FREE of cost!

Domain Forwarding
Wild carded Sub-domain Forwarding and Path Forwarding – You can setup wild carded forwarding such that each sub domain (eg http://jobs.yourdomain.com) forwards to independent destinations automatically.

Free Mail Forwards
Email forwarding generically refers to the operation of re-sending an email message delivered to one email address on to a possibly different email address.

Domain Theft Protection
Domain Theft Protection Domain Theft Protection is a security service offered to provide an additional layer of security to Domains.

Bulk Tools
Get over $100 worth of Free Services with every Domain you Register … Easy-to-use bulk tools to help you Register, Renew, Transfer and make other changes.

Easy to use Control Panel
Easy to use Control Panel. Use our intuitive Control Panel to manage your domain name, configure email accounts, renew your domain name and buy more..
FREE

with Every Domain!!!
Free WhoisGuard Privacy Protection
Reliable DNS services with servers across US and Europe
24/7 Customer Support
Sub-domains
And more!
Free

with Every Domain!!!
100 MB Web Space
Validity 60 Days
24/7 Email Support
E-mail Accounts – 01
And more!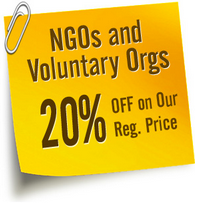 Questions? Call Us at
+91 120 6498887
sales@itmonteur.net